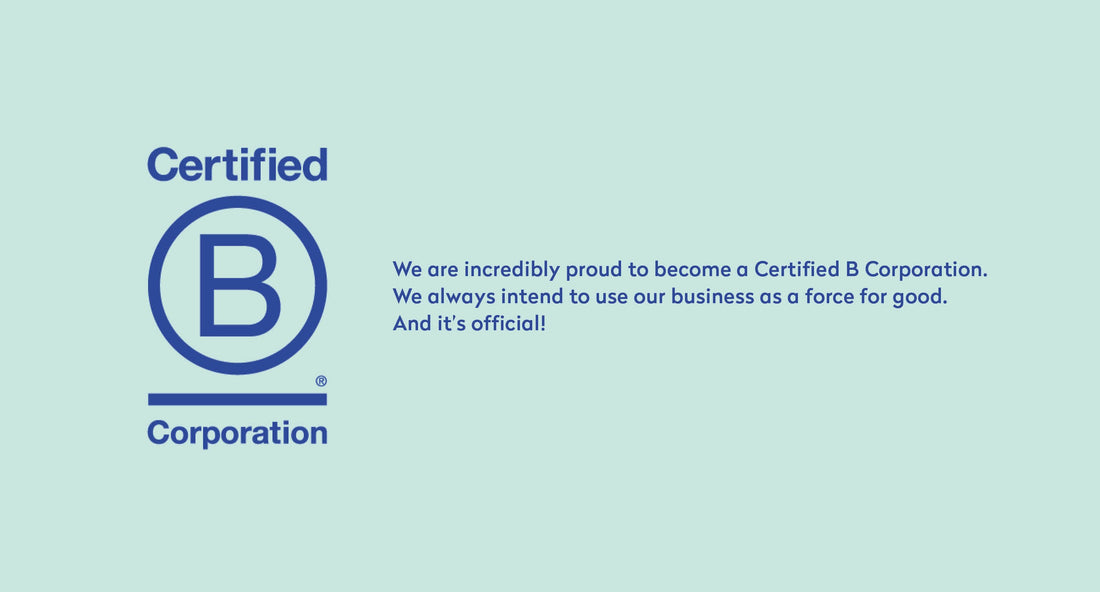 We are now a Certified B Corporation™ 🎉

DASH has joined the global movement of people and companies using business as a force for good.

We're proud to have passed the assessment to join B Corp's global network of progressive businesses – putting social and environmental concerns at the heart of what we do and adhering to strict standards of transparency and accountability while we do it 🌍

Of course, just like our fruit and veg, we aren't perfect… but where we get it wrong, we'll put our hands up and let you know what we are doing to improve.

We want to bring a fresh perspective to everything we do. Acting with a fresh perspective means constantly looking for a better way of doing things. So, it's not just about the finished product in its good-looking can; it's how we make our drinks; the decisions we make every day; how we treat the people we work with, and how we do business 💚
B Corp is a badge of honour and every day when we come to work and see its little logo on our can it encourages us to strive to do better. Doing better is why we started DASH in the first place and why we have gathered a team of positive DASHers who all feel the same about leaving the world a better place than when we started, using our delicious natural drinks to change things one sip at a time.
And that's where you come in. You are a force for good. Just by being an active and conscious consumer. Make informed choices and, when you can, choose a B Corp brand… we know it's not always possible to make the change, but when you can then be proud of yourself. And if you realise that something you buy regularly isn't a B Corp you can always ask them why. The more pressure big businesses are under from their customers the more likely they will change their ways. 
Power to the people! Power to you!