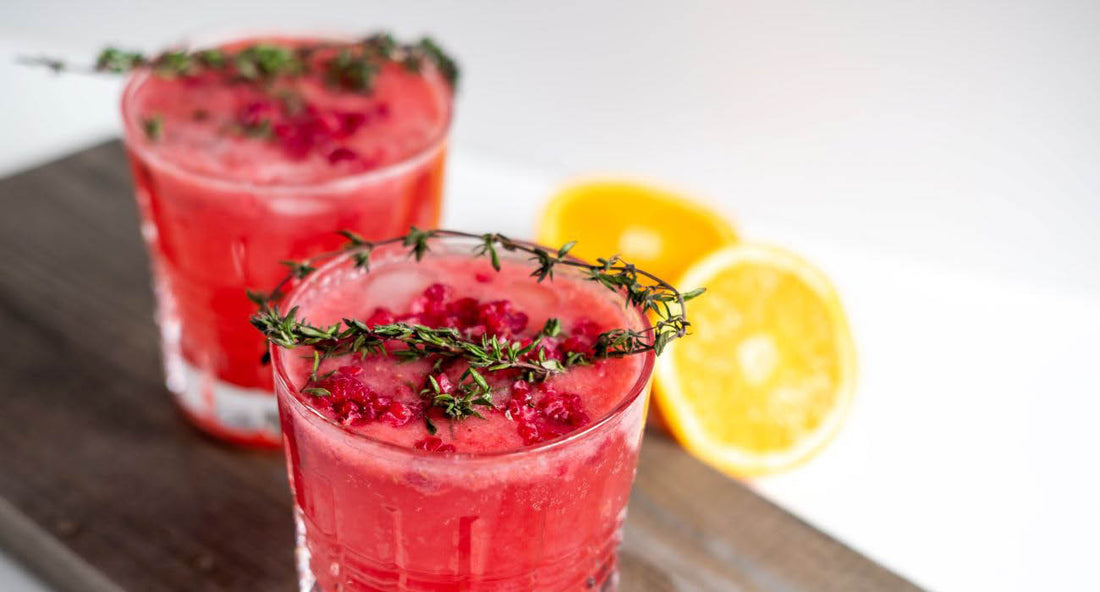 An easy, colourful virgin cocktail for any time of year! Deliciously thirst-quenching, why not mix this up for a fun date night?
Raspberry Rosemary Spritzer
INGREDIENTS
250ml cranberry juice
1 can Raspberry Sparkling Water
1 sprig rosemary
8 raspberries
1 tbsp fresh lime juice
INSTRUCTIONS
In a large glass crush the raspberries with the sprig of rosemary
Add cranberry juice, Raspberry Sparkling Water and lime juice and stir
Pour through strainer into 2 glasses filled with ice
Top with frozen raspberries, lime wedges and rosemary as desired and enjoy!
📸 Rirri