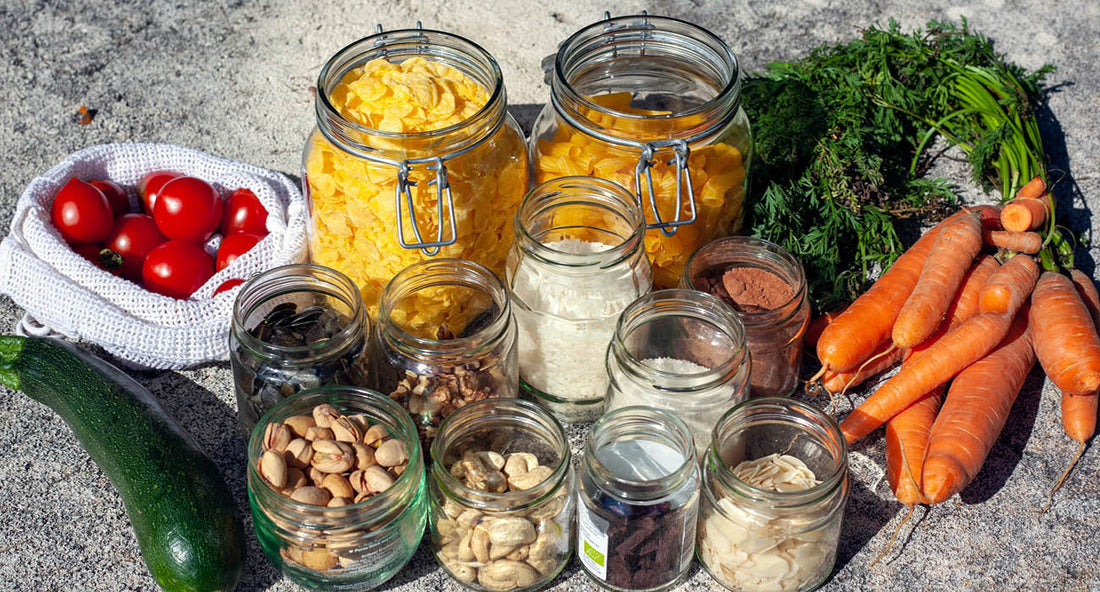 Did you know you can use leftover citrus peel to clean your cutlery? The acid in lemon juice is antibacterial and antiseptic acting as a really good natural bleach, and the oils in the rinds help clean and shine. Simply rub the juicy flesh and rinds of your salvaged lemons/ limes on cutlery taps, your silver jewellery or other metallic objects around your home.
Freeze leftover juice in ice cube trays and use them later in smoothies, cocktails and mocktails or even to cool down your next glass of juice without diluting it.

Revive the ends of hummus pots. Make the most of your nearly finished hummus pot by adding extra olive oil, fresh herbs, lemon juice and seasoning for a delicious salad dressing. You can do this with the ends of mustard or pesto jars as well.

Did you know you can regrow your scraps like lettuce and spring onions - just pop them in water, leave in a sunny spot and watch them grow, changing the water every few days.

Over 20 million slices of bread are thrown away every day in the UK! Don't ditch your stale loaf, give it a quick shower under the tap (the more stale, the more wet you need to make it) and pop it in a hot oven for approx 5 minutes to bring it right back to life.

Save your spuds! Potato skins are stuffed with nutrients and add a mouthwatering crunch to potato rostis. Don't leave your potato peels to perish - simply save your potato skins and add to your rosti mix for an amazing accompaniment to any brunch.

If your fruit and vegetables are about to go mouldy, don't throw them away, freeze them! You can even freeze avocados whole or sliced, just run under the water and leave for 30 mins before peeling off the skin.
Thanks to our friends at: 
Rubies in the Rubble
OLIO
Oddbox
Flawsome
ChicP
Toast Ale
For sharing their tips!