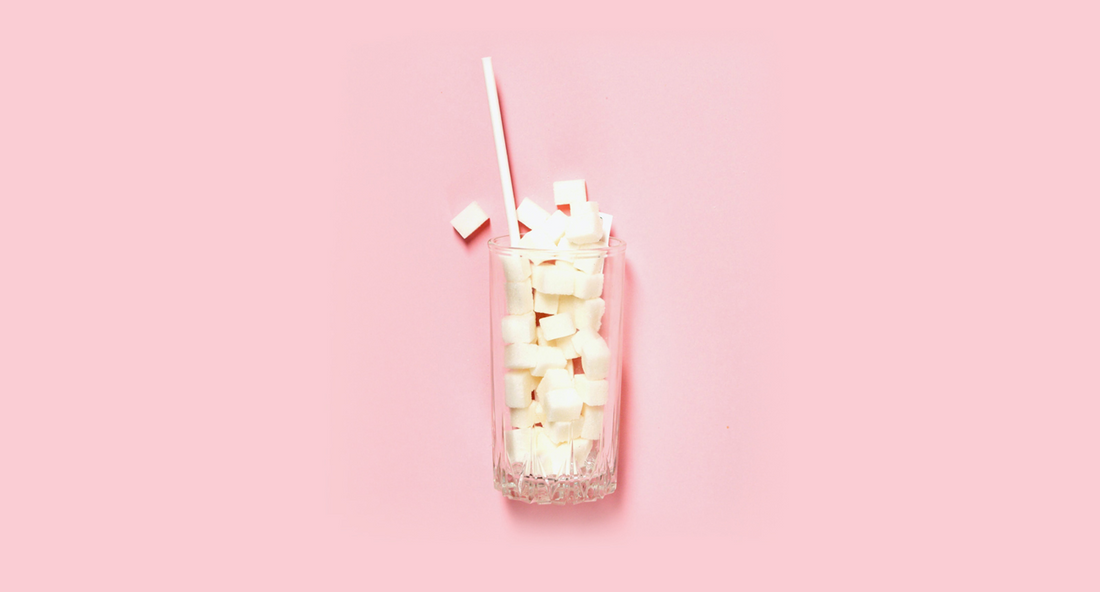 Sweetener is an additive that's present in a wide range of food, drinks and personal care products, from the toothpaste we use to brush our teeth in the morning to the salad dressing we add to our lunch. Often used as a low calorie substitute to sugar, a sweetener provides - you guessed it - a sweet taste to the products it's added to.
Sweeteners can be categorised in a variety of ways, with 'natural sweeteners' and 'artificial sweeteners' being the most common. However, they can also be referred to as 'sugar sweeteners' and 'non-sugar sweeteners'. 
Artificial sweeteners and non-sugar sweeteners are often highly debated when it comes to their role in maintaining a healthy weight. So debated in fact, that the World Health Organisation (WHO) have released updated 2023 guidance on the use of sweetener, while many nutrition experts have weighed in on the topic.
To help you understand everything you need to know about sweeteners, including the burning question - are sweeteners bad for you - we've put together this guide. We've unpacked WHO's new research, so that you can make more informed decisions when it comes to consuming sweeteners. 
Let's start with identifying the different types of sweeteners.
What is an artificial sweetener? 
An artificial sweetener is an ingredient that's been synthetically created to imitate the sweet taste of sugar. They're added to thousands of everyday food and drink products, including fizzy drinks, ready meals, desserts, cereals, toothpaste and chewing gum. 
In the UK, many artificial sweeteners have been approved for safe use by the Food Standards Agency. The most popular include:
| | |
| --- | --- |
| Artificial Sweetener  | Where Can You Find It? |
| Acesulfame K (E950) | Ice cream, fizzy drinks, low fat yoghurt, cereal |
| Aspartame (E951) | Fizzy drinks, low fat yoghurt, sauces, syrups |
| Saccharin (E954) | Fizzy drinks, canned fruit, cookies, medicine |
| Sucralose (E955) | Salad dressings, syrups, sauces, jams and spreads, fizzy drinks |
Though deemed safe by the Food Standards Agency, artificial sweeteners are no longer recommended to be used as a sugar substitute for weight loss. Recent guidance from WHO shows that artificial sweeteners can negatively impact a person's body mass index (BMI) in the long term. 
What is a natural sweetener?
Natural sweeteners are those that occur naturally and are not chemically manufactured. When we talk about natural sweeteners, we often mean naturally occurring sugar sweeteners such as: 
- Honey
- Agave nectar
- Fruit extracts
- Coconut sugar
These are favoured by nutritionists due to being less processed and calorie dense as table sugar. 
Natural Non-Sugar Sweeteners 
Though technically natural, there are some non-sugar sweeteners that derive from plants but bear more similarities to artificial sweeteners. That's because the extraction and processing methods of these sweeteners can completely alter the original plant (Jo Lewin for BBC Good Food). What's more, they often hold little-to-no nutritional value, which is why they're used as a low calorie alternative. 
Natural non-sugar sweeteners that are FSA approved in the UK include:


| | |
| --- | --- |
| Natural, Non-Sugar Sweetener  | Where Can You Find It? |
| Erythritol (E968) | Powdered table-top sweeteners |
| Sorbitol (E420) | Cereal bars, chocolate, chewing gum |
| Steviol glycosides (E960) | Jam, chewing gum, yoghurt, chocolate |
So, now we're able to understand the difference between natural, artificial, sugar and non-sugar sweeteners, let's figure out whether sweeteners are good or bad. 
Are sweeteners bad for you?
How 'good' or 'bad' sweeteners are for your body depends on a range of factors. Sweeteners that are FSA approved are safe to eat so long as they are part of a balanced diet. However, artificial and non-sugar sweeteners are no longer recommended as a better alternative to sugar or as an aid to maintain a healthy weight. 
In 2015 when WHO released their guidance on reducing sugar intake to reduce the risk of obesity, the popularity of artificial and non-sugar sweeteners peaked. In response to this demand, WHO assessed evidence of sweeteners' effect on the body and provided new 2023 guidance. 
In the evidence analysed by WHO, it was found that although non-sugar sweeteners did help to lower body weight in the short term, they were actually associated with higher BMI in the long term. What's more, higher intakes of non-sugar sweeteners were found to potentially increase the risk of health conditions such as type 2 diabetes. WHO therefore released the official statement:
"WHO suggests that non-sugar sweeteners not be used as a means of achieving weight control or reducing the risk of noncommunicable-diseases."
So, although non-sugar sweeteners are safe for consumption, frequent use can have a negative impact on health in the long run. 
Are sweeteners better than sugar?
Certified nutritionist, Kristin Stavridis, weighs in:
"Sweeteners provide a useful replacement for sugar in many foods and drinks, but like anything too much of something plus tht type and form it's in, can be unfavourable to our health. 
Making the switch from sugar to a natural sweetener in some cases can be more beneficial to health over the long term. 
When looking for a natural sweetener I recommend choosing something like stevia which is low in calories, provides a sweet taste but doesn't come with a lot of the potentially harmful benfits of an artificial sweetener like aspartame or acesulfame which can be found in many diet soft drinks, for exmaple.
Artifical sweeteners have been potentially linked to an increased risk of strokes, heart attacks, and related cardiovascular problems, as well as hyperactivity, and even negative effects on the gut microbiome. 
If looking to improve or support healhier living, I recommend opting for a natural sweetener to improve or support healthier living I recommend opting for a natural sweetener and reducing your intake of sugar from processed foods where possible."
Artificial sweeteners in soft drinks
Most 'diet' soft drinks contain non-sugar and artificial sweeteners. According to the British Soft Drink Association, the most commonly used sweeteners are:

- Acesulfame-K (E950)
- Aspartame (E951)
- Saccharin (E954)
- Steviol Glycosides (E960)
- Sucralose (E955)
Sweeteners in soft drinks are all deemed safe by health authorities around the world, however it's important to ensure they're incorporated into a balanced diet and aren't relied on too frequently. 
That's because, according Kristin, "Many of these artificial sweeteners have been shown to contribute to risk of obesity, type two diabetes and other metabolic disorders. Artificial sweeteners may even increase unhealthy food cravings and even alter taste perception."
She explains "Diet soft drinks are actually not that good for you, and as a nutritionist, I recommend you to avoid them. Normal, diet soft drinks contain artificial sweeteners and many other artificial additives that are just not good for your health. Artificial sweeteners in particular have been shown to disrupt the body's natural ability to regulate blood sugar levels and appetite, potentially leading to weight gain. It also can contribute to disruptions in our gut, and can even contribute to heightened feelings of stress and anxiety." 
Soft drinks without sweeteners 
There are many soft drinks without sweeteners, though a lot of the time this means sugar is used instead. This isn't always a bad thing, though. Fresh fruit juice, for example, can be counted towards one of your five-a-day, however it contains 'free' sugars as the sugar detaches from the fibre during the juicing process, making it a slightly less healthier option than whole fruit. 
Healthier soft drinks that don't contain sweeteners but do contain a low amount of sugar include:
- Fruit juice such as orange and apple
- Kombucha
- Coconut water
 
Healthier soft drinks without sweetener and sugar include:
- Fruit juice sparkling water, such as DASH
- Milk
- Teas and coffee
What is DASH Water's stance on sweetener and sugar?
DASH Water's drinks don't - and will never - contain any sugar or artificial sweeteners. Instead, our sparkling water is infused with real, wonky fruit to give it its delicious flavour. We use fruit extracts, rather than fruit juice, as this would add natural sugar to our drinks.
Our CEO and co-founder, Alex Wright, explains the importance of DASH's ingredients, saying:
"At DASH we want to promote both good health and the use of all natural ingredients, which is why we shun both sugar and artificial sweeteners. We launched DASH trying to solve a food waste problem, but the more we grow the more we realise we have the power to solve other interlinked challenges."
To find out more about DASH Water's mission, take a look at our Impact Report or read more about our story.