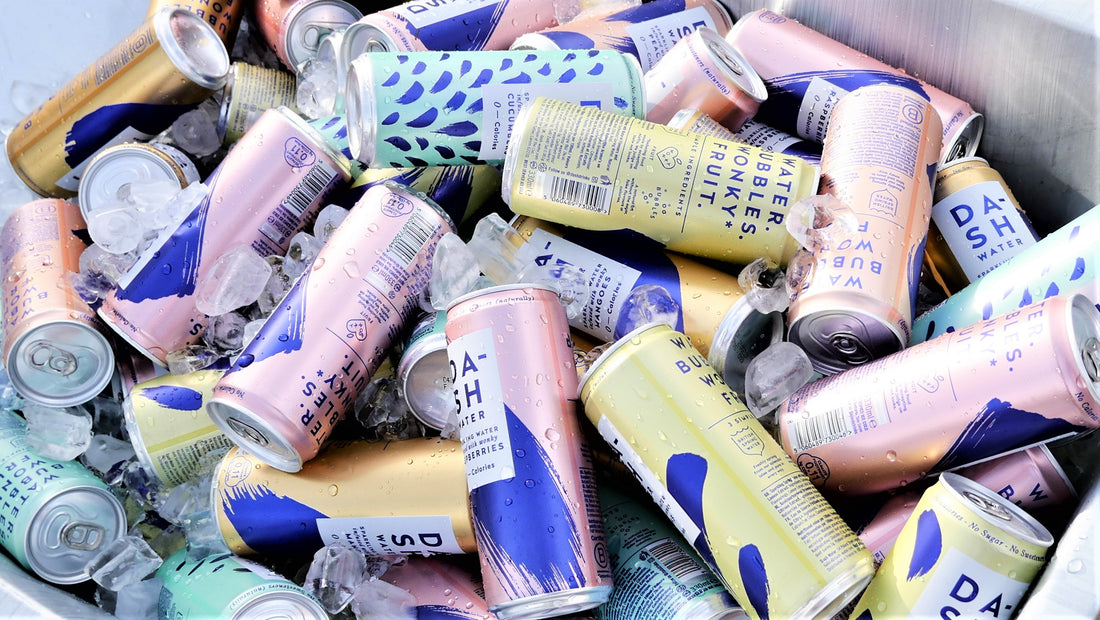 When you have diabetes, choosing a drink isn't always as easy as grabbing the first can or bottle you see. You need to choose something that's low in calories, sugar and sweetener so that your blood sugar levels don't spike.
To help make things easier, we asked superintendent pharmacist and diabetes expert, Abbas Kanani, to share his advice on choosing the best drinks for diabetics. We've put together a list of delicious drinks that are safe to drink, as well as all the guidance you need when choosing. 
What can diabetics drink?
According to Abbas, people with diabetes should choose drinks that are zero or low calorie, as these help avoid blood sugar spikes, manage diabetes symptoms and maintain a healthy weight. Diabetics should also check whether drinks contain sugar or sweeteners in their ingredients list. 
Abbas explains "Excess sugar can cause a problem for a person with diabetes because high glucose levels can lead to hyperglycemia, which can be serious if not treated.  Sometimes low-sugar or low-alcohol alternatives can have more sugar than regular drinks."
What drinks should diabetics avoid?
People with diabetes must be mindful of the drinks they consume and there are some drinks that should be avoided altogether. 
"Any sugar sweetened drink should be avoided," says Abbas. "They can be absorbed into your bloodstream too quickly and cause a spike in blood glucose levels." These include alcohol, sweetened and low sugar fizzy drinks, and fruit juices, as they can contain large amounts of sugar.
The Best Drinks For Diabetics 
Simple, natural drinks are best for diabetics because they have additional health benefits in addition to regulating blood sugar levels. Here are some of the best and safest drinks to drink when you have diabetes: 
Water
We know, this one seems obvious, but water is the most important drink for people with diabetes, so we had to put it at the top of the list.
"Water neither raises nor lowers your blood sugar so it works well for keeping the body hydrated and healthy," says Abbas. He also recommends adding a fresh slice of fruit such as lemon or lime to water for added flavour.
Unsweetened teas and coffees 
Teas and coffees are fine for diabetics, just so long as they're free from sugar and sweetener. If you take milk, it's best to choose skimmed or semi-skimmed and be mindful of how much you use, as this can add to your carb total. 
Abbas recommends herbal teas especially. "Herbal tea varieties such as green tea are rich in disease-fighting antioxidant compounds." They're also great to drink throughout the day in replacement of normal tea, if you do need to cut out your milk consumption. 
Green juice and smoothies 
If you're craving juice, diabetics should try to opt for vegetable based juices over fruit. "Fruit juices tend to contain sugar, so a 100% vegetable juice using spinach, celery or kale can be good alternatives for diabetics," suggests Abbas. They're also a great antioxidant and are packed with nutrients - we suggest adding root ginger for extra flavour. 
Kombucha 
Kombucha is a fermented drink made from tea, yeast, bacteria and sugar. Because the bacteria feeds off the sugar in the fermentation process, the end sugar content is extremely low. It's also super low in calories, making it safe for diabetics to drink.
Milk 
Skimmed or semi-skimmed milk is safe for people with diabetes to drink, however its high carbohydrate content means that it should be consumed consciously, explains Abbas. He also recommends alternative kinds of milk such as almond, oat, soy and coconut which are dairy-free and low in carbs. 
DASH Water 
Infused sparkling water like our very own DASH is one of the best soft drinks for diabetics because it doesn't contain any sugars, sweeteners or calories. It's also a great alternative for those craving fizzy drinks, as it's full of flavour and is still deliciously sparkling. 
Abbas approves and adds "the drinks also contain natural flavouring from real fruit which can help to regulate blood sugar levels, whilst providing antioxidants."
We offer lots of different flavour sparkling waters too, including peach, cucumber, blackcurrant and lemon. Each can includes the same three simple ingredients - just natural spring water, wonky fruit and bubbles.