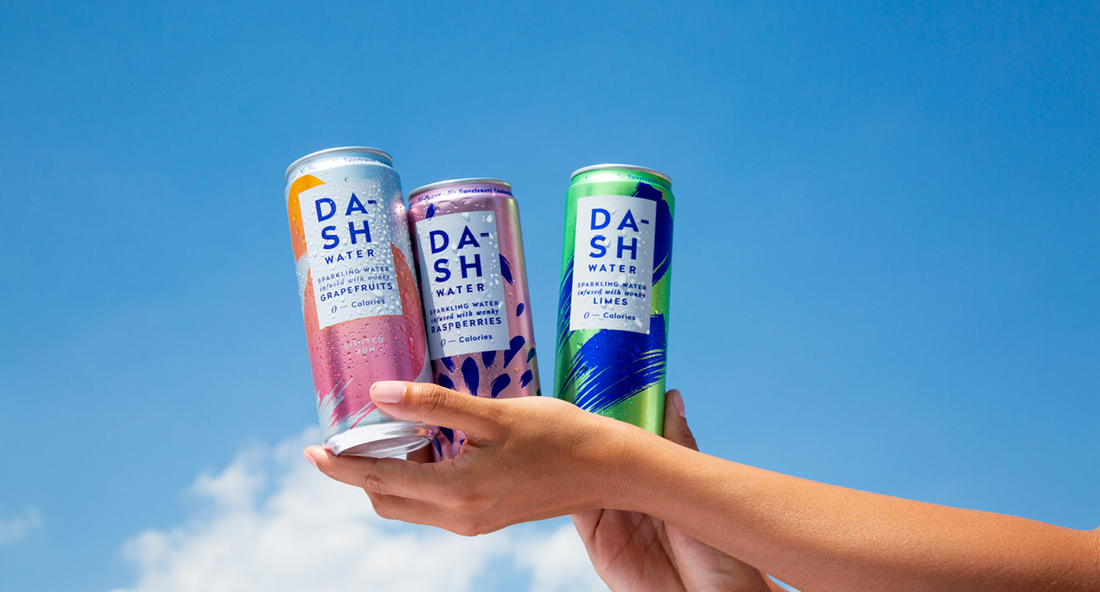 Wellness drinks are more popular than ever right now and it's easy to see why. We're becoming more and more aware of how ingredients can affect our mind and body, including the effects of artificial sweeteners like aspartame. 
Instead of fizzy drinks with countless additives, many of us are steering towards all-natural options with added benefits such as nutrition and hydration. But how do we know which wellness drinks we should choose? And how do we spot the fads? 
In this guide, we'll show you how to spot the right wellness drink for you. We've also put together a list of the best wellness drinks and their benefits so you can give them a try. 
What are Wellness Drinks?
Wellness drinks are beverages designed to enhance and support overall health and well-being. These drinks often contain a variety of beneficial ingredients, such as vitamins, minerals, antioxidants, herbs, and natural compounds, each with its unique health-promoting properties. From sparkling water that keeps you hydrated to green juices packed with nutrients, drinking wellness drinks is a convenient way to incorporate health-conscious choices into daily life. 
How to Choose a Wellness Drink 
Selecting the ideal wellness drink begins with understanding your specific health goals and preferences. Consider what benefits you're seeking, whether it's hydration, energy, immune support, or relaxation. Next, carefully read the labels to assess the ingredients, looking for natural components and avoiding excessive sugars or artificial additives. 
Try to opt for drinks with simplicity at their core – those with no calories, sugar, or sweeteners. Minimalist drinks prioritise your well-being by offering pure hydration and nourishment without any unnecessary additives. That way, you're able to ensure you're putting good, natural ingredients into your body which will support your overall health.
How to Spot Wellness Drink Fads
While there are so many delicious and beneficial wellness drinks on the market, there are some not-so-healthy drinks that can be masked as a 'diet drink'. 
To avoid any fads, be wary of drinks that promise rapid results without scientific backing or rely heavily on trendy ingredients. Look out for extreme claims and those that advocate for short-term fixes or restrictive diets. Fad drinks may lack a balanced approach to overall wellness, and if they're centred around a single 'miracle' ingredient, they may not provide lasting benefits.
The Best Wellness Drinks
To help you prioritise your health and well-being, we've put together a list of the best wellness drinks:
Flavoured Sparkling Water 
Water plays a fundamental role in maintaining various bodily functions and overall health. By getting your water intake through naturally flavoured sparkling water, you can get all the benefits of water while feeling satisfied taste-wise. 
Green Tea
Known for its antioxidants, green tea is believed to have various health benefits, including improved metabolism and heart health (National Library of Medicine). 
Herbal Tea
Different herbal teas like chamomile, peppermint, and ginger offer various wellness benefits, such as relaxation, digestion aid, and immune support (Harvard Health).
Kombucha
A fermented tea beverage that contains probiotics, kombucha can support gut health and digestion (BBC Good Food).
Coconut Water
Coconut water is a great wellness drink because it's a natural source of electrolytes, potassium, and hydration (BBC Good Food). 
Turmeric Latte 
Made with turmeric and other spices, a Tumeric Latte is believed to have anti-inflammatory properties (National Library of Medicine). 
Ginger Shots
Ginger shots are a popular wellness drink because they're used to boost the immune system and aid digestion (National Library of Medicine).
Matcha Tea
A type of green tea that's ground into a powder, known for its antioxidant content and potential energy-boosting properties (Food Research International). 
Smoothies
Smoothies that are packed with fruit and veggies are a convenient way to boost your nutrition intake.
Lemon Water
Lemon water is a simple yet effective drink for hydration and vitamin C intake.
Beetroot Juice
Beetroot is high in nitrates, which may help with blood pressure and exercise performance (BBC Good Food).
Is DASH Water a Wellness Drink?
DASH Water is a popular wellness drink because of its hydrating properties and all-natural ingredients. Available in a range of delicious flavours from lemon sparkling water to cucumber, DASH provides a satisfying taste without any sugar, sweetener or calories.